I could sit here and ramble on about my self but that would bore even the most forbearing of us. But allow me to bring you up to speed. I'm just starting to figure out this business most call family -In doing so I've met some pretty amazing people along the way. Come join me as I awkwardly navigate through this conundrum known as life finding family, friends, and a home while trying not to be arrested, lost, or killed in Deutschland. Still learning deutsch alongside my man Ludwig. Let's watch and see what happens -Wir wollen gehen!
MidnightLover by the-moonlight-fashion for Tumblr
Saaad babu!
My phone bill is gonna be hell'a expensive. Got this call from this crazy ass looking number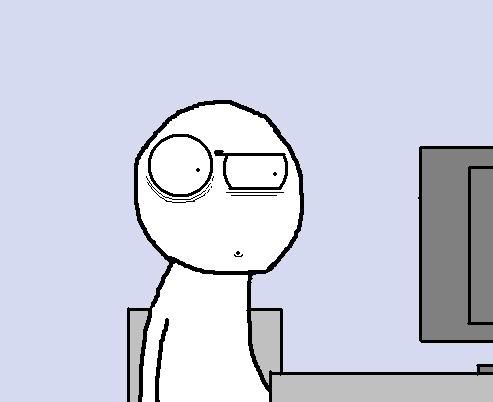 I mean, rarely do I ever get a +49 ###/###### phone call. So I pick up the phone all like "sup?" (+49 caller, u called me, don't expect me to use my 'nice' phone voice when I don't even know who u are)
There's like crackling over the line and my first thought is "SHIT ANOTHER FUCKIN PHAINE LOST IN FRANCE AGAIN OMFG" but nah, it's just Ludwig. 
I mean c'mon bro, I know if I ever left the country I'd never be calling back for any reason, 'less stating I needed money wired to get back &/ I was dying. He's all asking how its going and if the house is still in one piece, told me how horrible I sound considering I'm sick, tried to get me to take something for it. And, as usual, conversation ran out and we just sat there. Well, I wasn't sitting there, I was listening to all the background noise and couldn't get over how cool it was I was LISTENING TO GERMANY
But I had to stop because of what I heard. 1)sounded like some kind of smooth jazz/slow singing of some kind all muffled in the backdrop 2)that noise like when you're in the middle of the commons and you can hear everyone's eating utensils 3)children. I'm talking CHILDREN!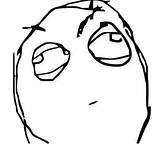 how the fuck u put children and slow jazz together?! So outta the blue I'm like "Lud, where the fuck are you?" He didn't say anything for a while before he was like.
"the reception."
I'm like YOU GOT MARRIED?!
He starts that little shy laugh of his like when he gets embarrassed and he's like "No, my father did… again." And then all the happy went away and I could tell it was really bothering him.
THEN THE WORDS THAT CAME OUT OF HIS MOUTH
He was like "I wish u were here." 
But then I had to stop because my brain was like "whoa, huddle up," Here is a dude, in his home town, chillin' with his family he hasn't seen in who knows how long, and motherfucker calls you during the reception. Not only that but said dude is a fuckin' block of ice who would drown a baby without a bat of the eye and he just said he wished you were there…
I… I CAN'T!!
I mean, what do you say to that? So my mouth just starts without my brain all like "I wish I was there too, I wanna see Germany. Did you take pictures?! Agh- dude you gotta take pictures!" But I'm telling you, when people get sad like that I get totally awkward and then there's that silence, and you're both sitting there, and I'm just
suddenly, voices, shit loads of voices in a language I can't understand. And he said something about hold on but that was somewhere lost in the blunt crash of the phone making contact with something and then seeming to be raked across the ground, numbers were dialed before this loud child's voice comes over the line. Ok, guess what, kiddiwinkles in German still sound like they'll invade your country but it's more in a evil carebear kinda way -you're still kinda frightened but you confused by it at the same time because it really sounds cute. But I'm sitting there smiling like crazy because I can hear them fighting over the phone and I'm just like
"Hey!" Like how dumb are you?! I totally had an American moment, assume the entire globe speaks your tongue, good job u Super American you! But the mistake was speaking in German -or attempting (I write fairly well but I'm working on pronunciation) And over all their chatting and noise I hear Lud all like
"Englisch sprechen!" Then there was the tiniest little peep of a 'Hi' I had ever heard.
And I hear Lud get the phone back and I'm still in the process of asking this little one how his day went and then Lud starts translating and I just started squealing. I mean it was the cutest damn thing I have ever heard. So then I'm all AWWWW n shit n he's like "U should come over" LIKE i CAN FUCKIN WALK DOWN THE STREET TO GERMANY, OKAY! I don't live in Italy bro (herrr more ww2 jokes)
And after like 2 seconds of child chatter their gnat like attention span whisks them off away from the phone and then there's just us. And I make the mistake to crack a joke of which kid was his and he was all mad and then goes on to tell me about how his old ex was there and trying to flirt and he was just pissed, and upset because his dad was getting married again.
I mean, my parents have always been together -not saying they should stay or have stayed like that- so I don't know what its like to have step parents or have a woman that you don'y know brought in to replace ur mom, or some dude to replace ur dad. I mean, it's gotta be hard, and then to have ur ex there on top of all that, just all the awkward and rage in that situation would probably make me not even wanna go back to the country. So I can see why he didn't wanna go in the first place.
It's times like these I wish I was hot, like I'm talking Adriana Lima hot. because I would love to just go over there, walk around as my crazy American self, wallow in the sheer fangirl-ness of ww1&2, be a dork, see the culture, and then go to this motherfucking wedding, piss off his asshole of a dad in the most ladylike manner ever, and then make his ex hell'a jealous. That is why I want to be pretty, just to make evil people jealous. How bitchin' would that be? Be a dork and piss people off, all while being Victoria Secret beautiful. That's it. I wouldn't be a model, or a celebrity, or a playboy or anything I'd fuckin' go around makin' people's ex's pissed off. Like that Justin Timberlake video -that's that what I would do if I was pretty. But I'm not, so I didn't go (and I wasn't asked).
And of course I told him that -at least it got a laugh outta him. Then I was like, what's it look like where u are. And so he went on to describe this restaurant -or atleast the back balcony of the place. I was like, wait, r u the guy at the club who stands waaaaay away from everyone else just bobbin ur head but won't dance with anyone? Which leads to the whole club/disco argument (idc they're the SAME). Boils down to it, he is, and I was like SO AM I but because I'm awkward and I don't like clubs. But he does. y? Why do u like clubs when u don't dance? He can't dance.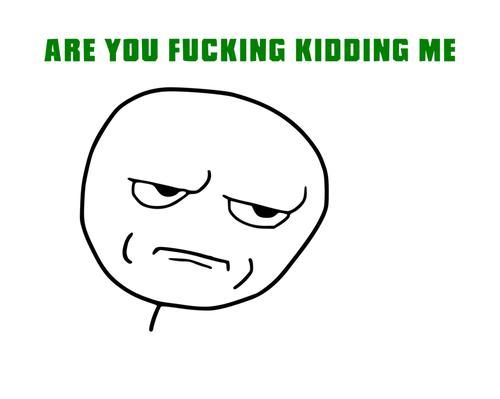 At least now we have something to work on when he get's back… if he comes back. Heard this morning Italy was up to no good -trying to strangle one of their own n such, and we all know what happens when Italy gets in trouble… Germany, please, please, please, learn from ur past bro, DID WW2 TEACH U NOTHING?!
MidnightLover by the-moonlight-fashion for Tumblr